Cyber resilience
for the hybrid,
multi-cloud world
Navigate today's advanced threats with a cybersecurity partner you can trust.
What We Do
Recognized as a Leader in Stopping Threats
We navigate the complexities of the digital landscape by bringing strong capabilities that meet your needs.
Our approach to cyber resilience is driven by delivering consistent and continuous outcomes with a unique approach that is centered around solving today's most pressing security challenges: detecting and responding to threats, threat protection and ensuring critical assets and data are secured.
Detection and Response
Helping clients design and advance their cyberthreat operations , adding 24x7 monitoring capacity, threat hunting and rapid response.
Threat Protection
Services and solutions to help organizations protect data, assets and users.
Continuous Testing
Helping clients reduce risks in their ever-evolving attack surface to better discover, manage and remediate vulnerabilities.
How it Works
Get Things Done
Develop and architect your strategy, integrate technology and transform people and process. Trustwave can help get things done and help you manage, operate and tune your environments for enhanced security.
Strategy and Architecture
Trustwave offers consulting and professional services, including both cyber advisory and diagnostic services, to support the effectiveness of your hybrid multi-cloud world.
Security Maturity

Architecture Review
Integration and Transformation
By making the required changes and remediating security gaps, Trustwave can help you to both integrate and deploy new technologies and processes into your existing technology stack.
People

Process

Technology
Managed Services
With Trustwave, the ability to scale in a cost-effective and efficient manner gives you the confidence to maintain ongoing cyber resilience.
Triage, Response and Forensics

Threat hunting and intelligence

Tech Management
Trustwave SpiderLabs
Trustwave's Elite Security Team
We combine decades of experience integrating and managing clients' security technologies with Trustwave SpiderLabs, an elite team of analysts, threat hunters and investigators, operating from a global network of security operations and research centers.
In addition to their daily duties investigating malware and major vulnerabilities, Trustwave SpiderLabs team members study web clients and servers, emails, databases and applications. Trustwave SpiderLabs researchers are sought-after speakers, trusted media sources, published authors and leaders of major industry projects.
EBOOK
MDR or MSSP? A Comparison Guide
In today's hyper-connected world, cyberattack risks have never been more pronounced. Threat actors continue to develop malicious, ingenious tricks and techniques to stay one step ahead of security systems and response specialists. As a result, a more focused and proactive approach to detecting, investigating, and responding to threats is required.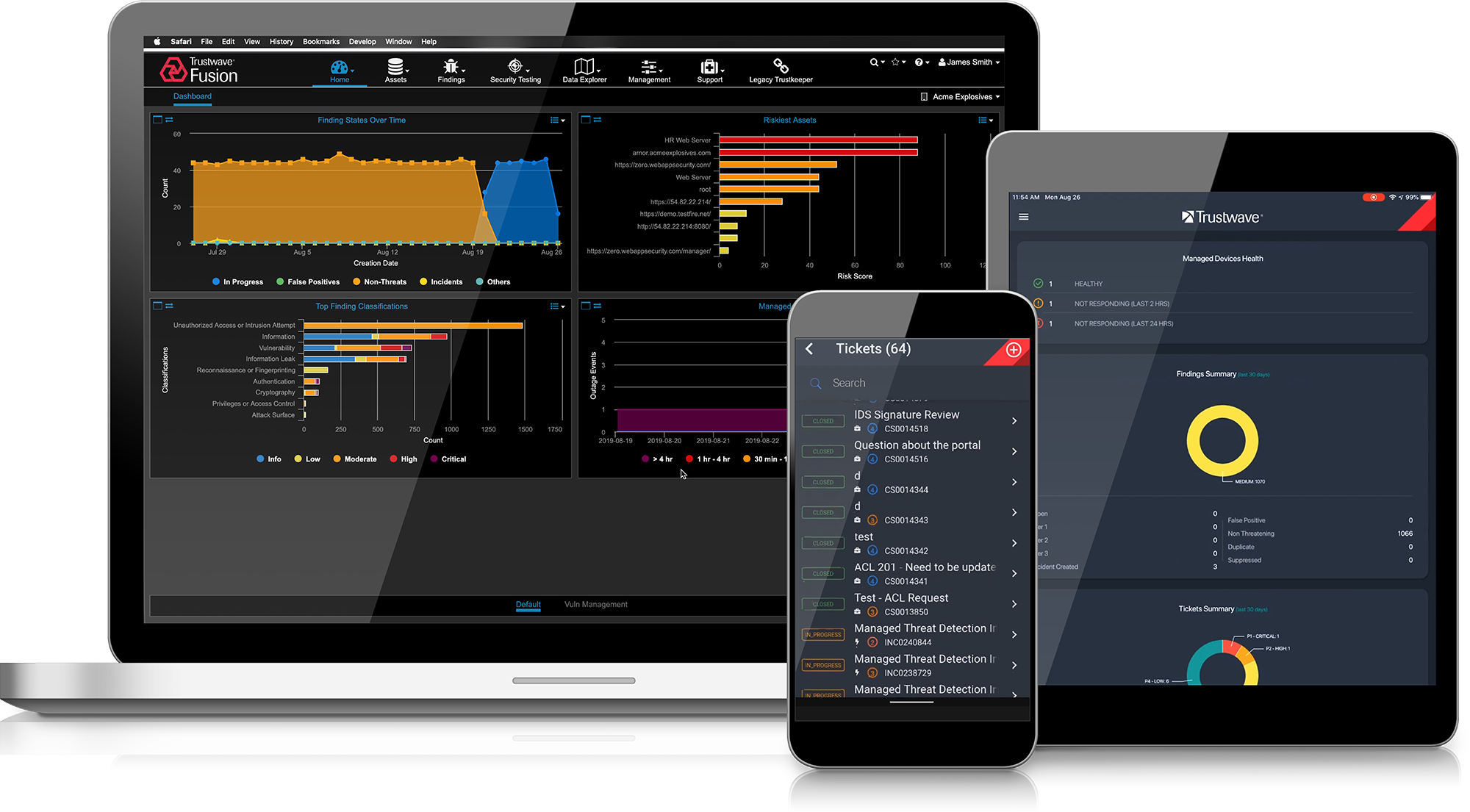 Powered by Trustwave Fusion
Cloud-Based Cybersecurity Platform
The Trustwave Fusion platform gives enterprises unprecedented visibility and control over how security resources are provisioned, monitored and managed across any environment.​
Complete visibility, centralized control and collaboration between security teams.

Out-of-the box rules and powerful analytics engines along with world-class Trustwave SpiderLabs threat intelligence enable rapid and effective response to advanced threats.

Support for hybrid security operations through two-way, cloud-based connections and best practice services frameworks, Trustwave Fusion platform delivers the capability to connect operating environments by tearing down walls between

Trustwave Managed Security Services

, security testing services and a customer's Security Operation Center resulting in an integrated and seamless operation.
2000+
Security professionals worldwide
9
Global Security Operations Centers
Key Technology Partnerships
Supporting Best-of-breed Security Solutions
Trustwave has established key partnerships with industry innovators and leaders to provide comprehensive security solutions to meet evolving security challenges. Our experts build customized solutions using a deep portfolio of best-of-breed security solutions and technologies.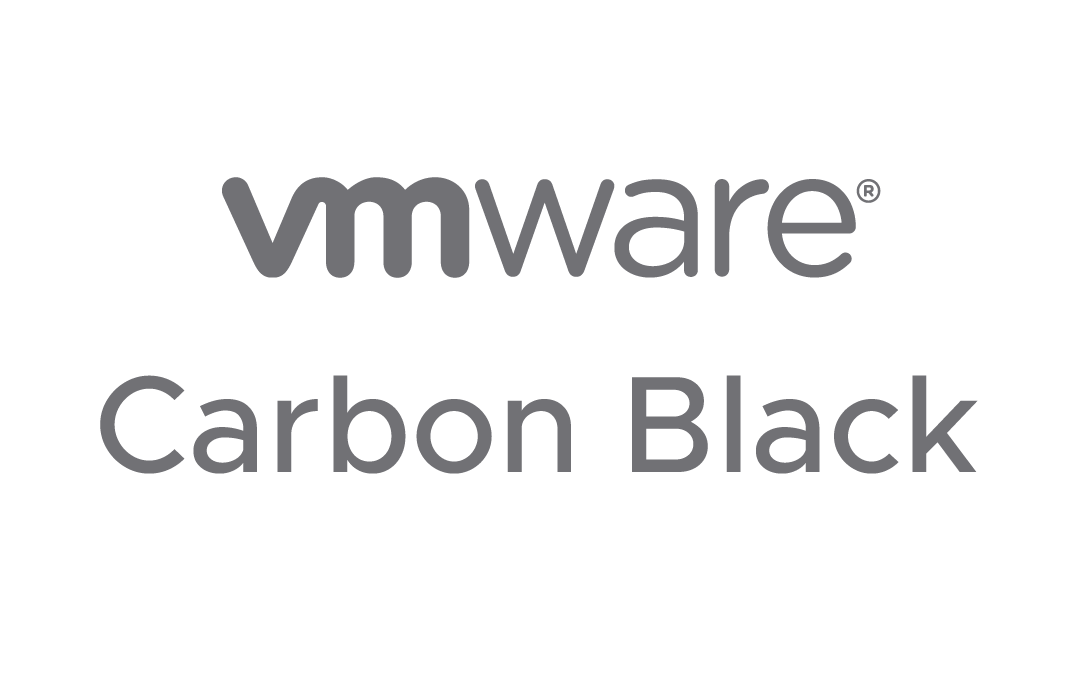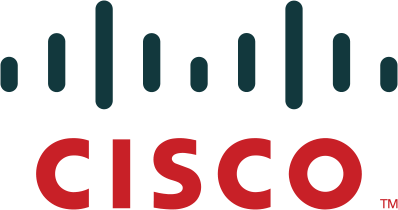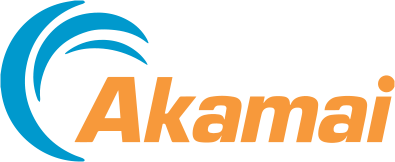 Unanimously recognized
The Triple Crown Combines World-Class MSS to Provide Leading MDR
The Trustwave Fusion platform and elite SpiderLabs team provide industry-leading automated threat detection and response capabilities, threat intelligence and powerful analytics for both MSS and MDR
Want to Learn More?
We're ready to help secure your organization.
Your Challenges
Threat Detection and Response Challenges
As organizations seek to put effective threat detection and response solutions into place, they will typically face obstacles.
In-house Cyber Burden
As businesses continue to deploy complex multi-cloud environments, many lack the skilled cyber resources to do so in-house.
Skills Gap
Advanced security services and technology providers offer high potential for addressing the skills shortage.
Data Overload
The volume of information your team needs to analyze is massive. Shifting through the "noise" to find actionable intelligence is a daunting task.
Evolving Threat Landscape
The pace of change in cybersecurity is punishing— new threat vectors and techniques are constantly evolving in response to whatever defenses are put in place.
Threat Hunt in Action
The Golden Tax Department and Emergence of GoldenSpy Malware
Trustwave SpiderLabs threat hunting experts investigate a malware campaign targeting corporations operating in China. This report identifies a new threat and provides specific hunting, investigative and remediation methodologies that can be used to help ensure your environment is clean.