By Industry
Payment Services
Threats to credit and debit card data come from all angles in the payments industry, which must overcome security skills shortages to treat data protection and compliance as a top priority.
Score to Settle
Handling hundreds of billions of digital payment transactions annually, the payments community — which consists of banks, processors, ISOs, payment application developers and more — remains firmly in the cross-hairs of cyberattackers. The good news is that you can implement a more mature security program that prioritizes threat and breach detection and response.
---
What the Payments Industry Must Do
Acquire greater visibility into the data and assets you are responsible for securing.
Identify vulnerabilities across databases, networks and applications (including mobile).
Rapidly mitigate the impact of a security incident with a comprehensive incident response plan.
Treat compliance, namely the PCI DSS and PA-DSS, as the floor, not the ceiling, when it comes to your security.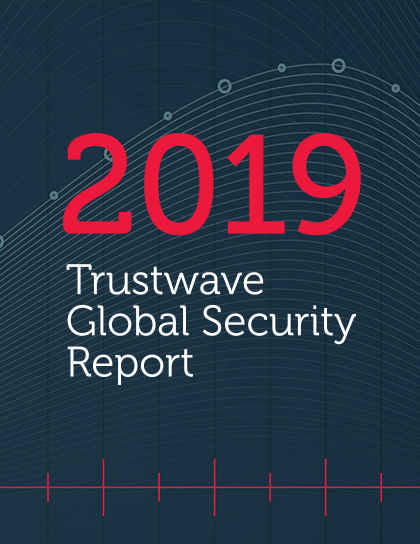 Research Report
2019 Trustwave Global Security Report
Cybercriminals and nation state actors are constantly refining their attack techniques, probing for weaknesses to exploit and adding to their arsenals for the sole purpose of cracking your environment to steal data and cause serious disruptions. The 2019 Trustwave Global Security Report is a comprehensive data-driven guide on the shifting threat landscape for keeping organizations informed and one step ahead of today's digital marauders.
Pay Security Forward.
---
Identify Prohibited Data

Monitor systems for prohibited cardholder data, such as primary account numbers (PAN) and track data.

Safeguard Payment Applications and Networks

Pinpoint security weaknesses to ensure secure development and maintenance of compliance with PA-DSS.

Boost Security Maturity

Detect and investigate suspicious activities, and elevate your incident readiness and response (including with red-team exercises) so that you are prepared to respond if a crisis unfolds.

Gain a Competitive Advantage

Set your business apart in a crowded and competitive marketplace by making the protection of cardholder data a business imperative.