Resources
Resource Library
Browse our IT and security resources to find information on topics around managed security, security news, and more.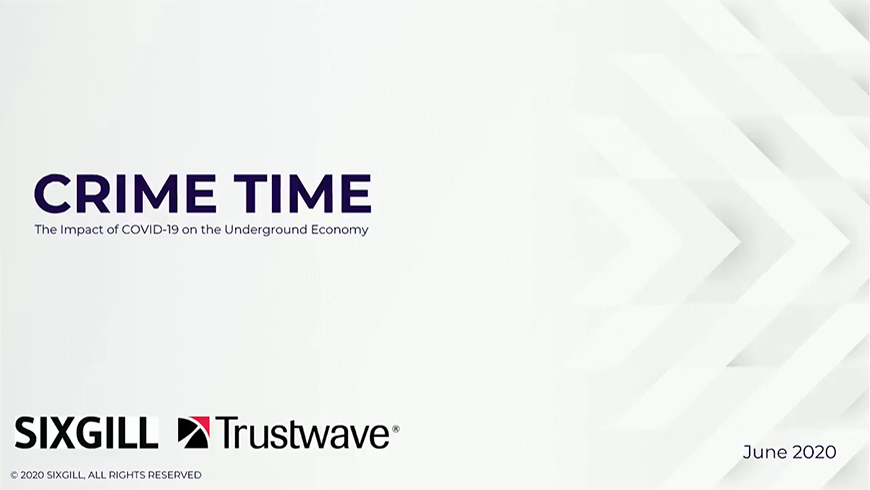 Webinar
Crime Time: The Impact of COVID-19 on the Underground Economy
December 2019 has thrown a curveball at humanity in the form of the Coronavirus pandemic. It is yet to be seen how we'll recover from this crisis. The public-health constraints that countries have put into place to stop the spread of the coronavirus, or at least flatten its curve, have crippled economic activity all over the world.
In an effort to adapt, one major global reaction was the shift to work-from-home. Millions of employees (and employers) have discovered the joys of telecommuting; unfortunately, the criminal underground has discovered it as well. With digital cooperation becoming quickly the new normal for threat actors, and as crime is switching from street corners to the dark alleys of the web, the underground economy is booming: Hey, after all, crises are opportunities in disguise.
Listen as Brian Hussey, VP of Cyber Threat Detection & Response at Trustwave and Omer Carmi, Sixgill's VP Intelligence discuss:
How threat actors are adapting to the Corona times
New dark web trends and patterns uncovered in Sixgill's latest threat intelligence report
Tips and best practices on how organizations can better protect their most critical assets