Resources
Resource Library
Browse our IT and security resources to find information on topics around managed security, security news, and more.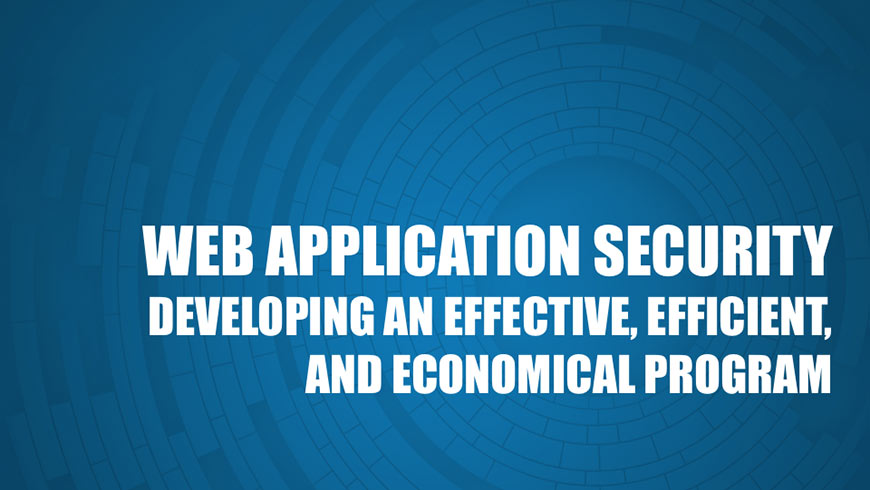 Webinar
Web Application Security
Web application security differs significantly from other information security disciplines. In addition to encompassing other security disciplines such as encryption, authentication, network and operating system security, it requires specialized knowledge of web applications and coding techniques. Due to its abstract and multifaceted nature, it understandably may elude the grasp of executive management ("but we have a firewall . . .") and, as a result, find itself at the bottom of the security budget totem pole.
This webinar discusses the role that application security plays within enterprise security and points to evaluate when developing an effective and efficient web application security program that meets your considerations.
You'll learn:
The current state of web application security and its relationship to enterprise security
Why web application security is more complex than other security disciplines
The tasks that need to be performed in application security
The different methods of web application testing and mitigation
Available implementation options based on the in-house resource and budget constraints
We also include a discussion of a web application security methodology that will utilize the specialized skills of different members of your IT organization.