Resources
Upcoming Events
https://trustwave.azureedge.net/media/13977/9045.jpg?rnd=131660301570000000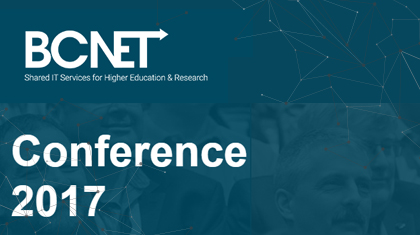 Conference,
Exhibition,
Trade Show,
BCNET Conference 2017
Vancouver, BC, Canada
Our Annual Conference has evolved over the years, and today it has grown to be the largest higher education IT conference in Canada -- boasting over 700 delegates. The program content is generated entirely by our highly collaborative member community. All levels of staff and management from colleges, universities and institutes are invited and encouraged to contribute content, learn, share insights and connect with colleagues.
Our member-run, BCNET Conference Program Committee makes recommendations and decisions regarding the program content and track themes and also review and vote on session proposals for the event.
Here's What You'll Experience:
A community-generated, three-day program
Seven concurrent tracks, two keynote speakers and over 70 interactive sessions
Two social events: an evening Welcome Reception and a BCNET Night Out
Pre-conference, hands-on workshops
A two-day Industry Partner exhibitor hall
https://www.sfu.ca/mecs/facilities/harbour-centre.html
April 25, 2017
April 27, 2017