Resources
Upcoming Events
https://trustwave.azureedge.net/media/14037/6773.jpg?rnd=131660303030000000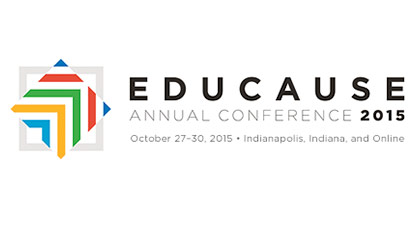 Conference,
Trade Show,
EDUCAUSE Annual Conference
Indianapolis, IN
The EDUCAUSE Annual Conference is the premier higher education IT event, offering an engaging and informative program, formal and informal opportunities to build your professional network, and allows you to learn, reflect, and engage with colleagues from around the world.
Take part in content-rich sessions as an individual, or attend as a team. Participate either in-person in Indianapolis, or virtually right from your own institution. However you participate, EDUCAUSE 2015 will create a dynamic environment to share future directions, best practices, stories of successful collaborations, and solutions to community-wide issues.
http://www.educause.edu/annual-conference
October 27, 2015
October 30, 2015