Resources
Upcoming Events
https://trustwave.azureedge.net/media/14071/4850.png?rnd=131660303970000000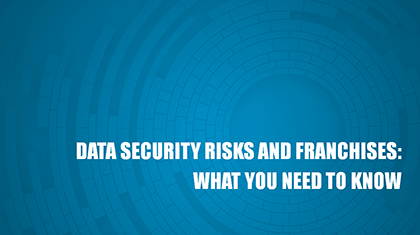 Conference,
Webinar - Data Security Risks and Franchises: What You Need to Know
Live Webinar
Presented by the Canadian Franchise Association and Trustwave
Data breaches are happening every day and franchise organizations have become a prime target. This webinar details how hackers are lining up to steal valuable data (like credit card information) and what steps you need to take to ward off this threat.
New technologies like EMV (chip-and-PIN) provide added protection, but they do not eliminate the need for proper network security measures. Know what you need to implement to ensure you are protected and PCI compliant. Now is the time to act, especially with the new PCI DSS 3.0 and pending Canadian legislature which implements harsher consequences for non-compliance.
https://www4.gotomeeting.com/register/332269647?mkt_tok=3RkMMJWWfF9wsRomrfCcI63Em2iQPJWpsrB0B%2FDC18kX3RUqILSZfkz6htBZF5s8TM3DWVNFXqJH7UEOQ7M%3D
December 09, 2014
December 09, 2014