Education
Cybersecurity Executive Training
Simulations and exercises to help business leaders view cyber issues through the prism of enterprise-wide impact.
The Business Case for Security
With data breaches an existential threat to the bottom line of businesses, information security has gone from being solely a technology issue to an enterprise-wide concern. Trustwave Cybersecurity Executive Training offers programs and services that help executive teams learn to make risk-based decisions and develop best practices in crisis communications.
---
What Cybersecurity Executive Training Brings to You
Crisis scenario simulations that use role-playing and tabletop exercises to train for risk-based decision-making and crisis communications.
Trainers who are practitioners and specialists in the fields of cybersecurity, risk management and crisis communications.
Access to relevant in-depth examples and case studies.
Proven track records in various industries, from financial services to health care to manufacturing, including repeated businesses and competitive takeout.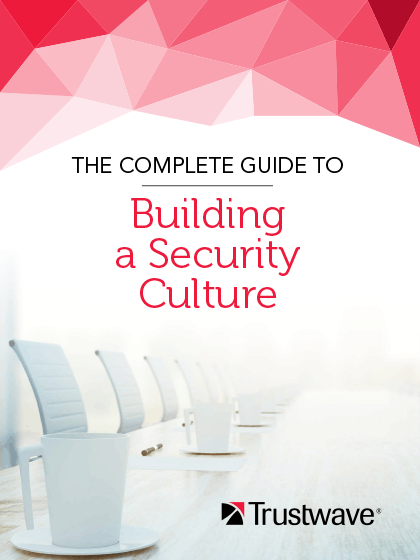 Ebook
The Complete Guide to Building a Security Culture
This 25-page e-book will help you build a security culture that clicks. Spread across six chapters, this resource is filled with actionable recommendations, examples and best practices that will amplify your efforts toward making security a collective effort that everybody wants to own – and lead to decreased risk for the overall business.
Training Courses and Services List
---
Cyber Readiness for the C-Suite and Department Heads
Understand the cross-enterprise impacts of an incident and extrapolate lessons learned from a fictional scenario to make better decisions, communicate more effectively and identify response gaps.
Oversight for Corporate Boards
Train board members to embrace their changing role in overseeing corporate security risks and communicating with personnel should a crisis unfold.
Playbook Development
Learn how to mitigate reputation damage as quickly as possible while avoiding common public relations mistakes, like ignoring media calls, delaying disclosure and providing incorrect information.
Proactive preparation for IR
Consider outsourcing incident response and recovery to Trustwave's SpiderLabs DFIR team of seasoned professionals, who work in tandem with our threat intelligence teams to mitigate incidents quickly and effectively, from basic retainer to comprehensive readiness programs.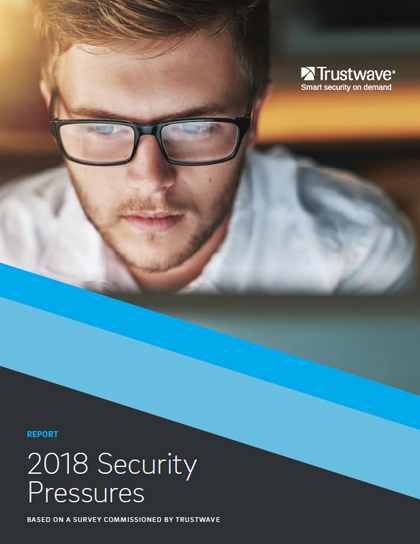 Research Report
2018 Security Pressures Report
Based on a survey of 1,600 information security decision-makers and influencers in six countries, the 2018 Security Pressures Report from Trustwave delves into the often-maddening world of keeping businesses safeguarded against cyber threats, attacks and compromises. The 44-page report, now in its fifth year, measures more than a dozen pressure sources – from biggest threats and responsibilities to data breach repercussions to staffing levels – and breaks the findings out by respondents from the United States, Canada, United Kingdom, Australia, Singapore and Japan.