Managed Security
Managed Detection and Response Cost Analysis Calculator
Self-Managed Detection and Response Costs
Business Information
Provide your estimated self-managed cybersecurity program expenses.
Maintaining the Correct Hardware, Software,
and Cybersecurity Tooling
---
Enterprise Endpoint Management
The diverse technologies used by businesses can make it nearly impossible to avoid the multiplicity of security tools. Building an in-house cybersecurity program requires investing in several network monitoring and detection tools, data collection and data monitoring appliances, and device management solutions which must then be administered by experienced individuals.
Compliance and Governance
Depending on the scope of your business operations, you might have to comply with regulations such as the General Data Protection Regulation (GDPR). Working with a managed threat detection and response provider can help you better scale your compliance program by helping you avoid additional staffing costs and legal penalties associated with a protracted data breach.
Threat Hunting & Eradication
Risks are at an all-time high, and there is no point waiting for an attacker to come up with a ransom note. Your SOC and cybersecurity teams must be proactive, and look for and eliminate vulnerabilities and threats alike. This again requires a high level of expertise and the use of appropriate resources to identify and eradicate these threats or vulnerabilities in an organization's network.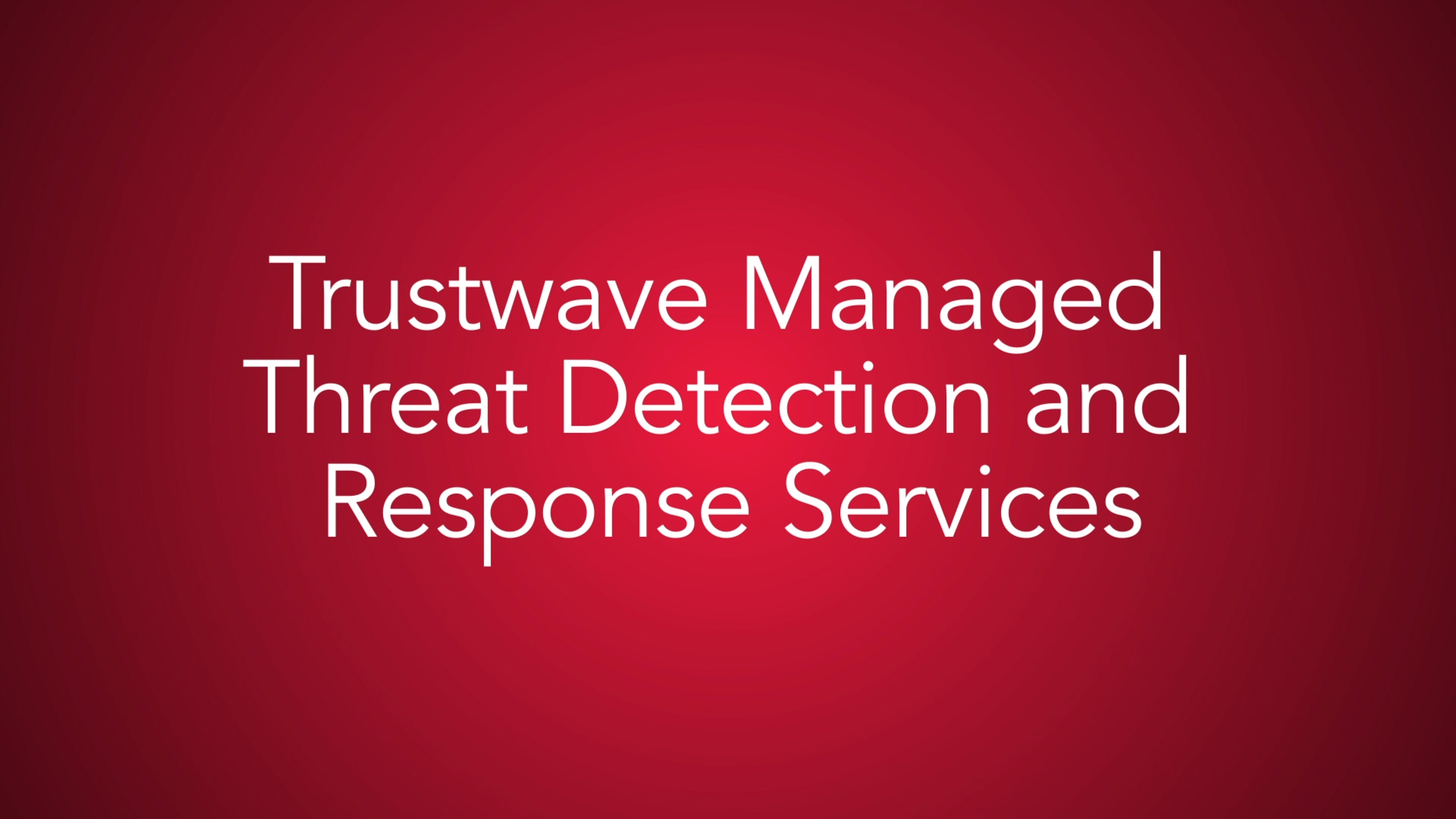 Overview
Trustwave Managed Threat Detection and Response (MTDR)
Find out how Trustwave Managed Threat Detection and Response (MTDR) helps provide you with the security outcomes you need – so you can stay focused on keeping your organization running.
An Executive's Guide to Budgeting for
Managed Threat Detection and Response Facts
---
Ransomware and Phishing Attacks

A Trustwave survey of 996 IT professionals revealed that over half had experienced ransomware or phishing attacks in the past year.

In-house and Insufficient

According to a survey, over 50 percent of cybersecurity professionals admitted that they had received less than twenty hours of training, which is insufficient to understanding how criminals plan their attacks.

Cybersecurity Skills Shortage

Over 70 percent of Information Systems Security Association (ISSA) companies have been impacted by the cybersecurity skills shortage.

Cybercrime Cost on the Rise

Global cybercrime costs are expected to grow by 15 percent per year over the next five years, reaching $10.5 trillion USD annually by 2025, up from $3 trillion USD in 2015.

In-house Cyber Program Burden

Determining the best combination of people, process and technologies needed to keep their organizations safe from potential threats both now and in the future is a daunting task.

Not Just the Big Fish

Unfortunately, nearly half of all cyberattacks are aimed at small businesses (CNBC, 2020), leaving them even more vulnerable than their enterprise counterparts.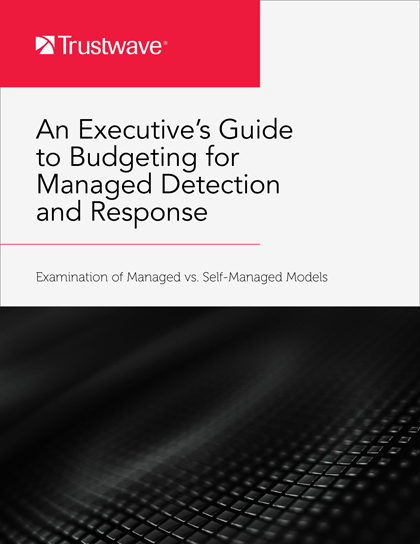 White Paper
An Executive's Guide to Budgeting for Managed Detection and Response
Cyberattacks are an ever-present threat for organizations of all sizes and types. An effective threat detection and response strategy requires a precise mix of people, processes, and tools. Trustwave breaks it all down in the new white paper: "An Executive's Guide to Budgeting for Managed Detection and Response - Examination of Managed vs. Self-Managed Models".