Security and Compliance Bundles
Connectivity Tools
Get the most out of your network with superior speed and the reliability of always-on connectivity.
Keep Your Business Running Smoothly
Organizations must find a way to blend increased operational efficiencies, lowered business costs and a first-rate customer experience. Trustwave helps you achieve this with broadband services that are fully supported through our security and compliance bundles, and simplified billing that combines connectivity and network security services.
---
What Connectivity Tools Bring to You
Improved customer satisfaction and increased revenue by reducing transaction times and accessing automatic rollover to a backup connection in the event of a network outage.
One easy point of contact for both your network security and internet services.
Trained experts accountable for your network uptime and who are available around the clock to troubleshoot and remediate any internet connectivity issues.
One flat-rate bill for both your network security and internet services, with no hidden costs.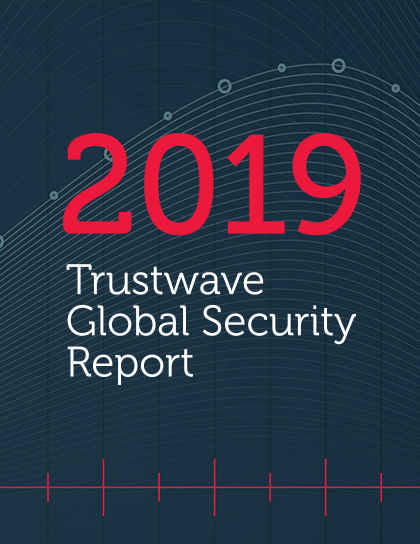 Research Report
2019 Trustwave Global Security Report
Cybercriminals and nation state actors are constantly refining their attack techniques, probing for weaknesses to exploit and adding to their arsenals for the sole purpose of cracking your environment to steal data and cause serious disruptions. The 2019 Trustwave Global Security Report is a comprehensive data-driven guide on the shifting threat landscape for keeping organizations informed and one step ahead of today's digital marauders.
Managed Broadband Service
Trustwave delivers a best-of-breed, high-speed internet connection to your business, working with national and local providers in your area to find a connectivity solution that is the best fit for your network.
---
Time and Resource Savings

Get back up and running if your connection goes down with the help of our support team, so you don't have to invest employee time and resources.

Predictable Price

Budget better for your connectivity expenses with a flat service rate with no hardware rental fees or temporary introductory rates.

Simplified Troubleshooting

Access a single contact point for your network services and security by bundling all your technology needs with Trustwave.

PCI DSS Expertise

Pass the baton to us to handle any issues that show up on PCI scans related to broadband vulnerabilities.
---
Cellular Broadband Backup Service
Trustwave provides a backup connectivity solution ideal for unexpected network outages and emergency situations, ensuring that your business stays online and running smoothly in the event of a failure.
---
Business Continuity

Automatically rolls over to the backup connection and our support center will be notified in the event of a network outage.

Maximum Uptime and Support

Receive troubleshooting and remediation of any issues so that your primary connection can get back up and running as quickly as possible, and obtain 24x7x365 proactive monitoring and support.