Managed Security
Telco Security Services
Best-in-class, holistic security for Asia-Pacific businesses, ranging from DDoS mitigation, intrusion prevention and anti-virus for email and web.
Protect Your Data and Grow Your Business
To most efficiently fight back against sophisticated threats, companies have must find a way to manage across multiple remote sites. Trustwave Telco Security Services, delivered by Singtel, helps solves this fragmented security issue by delivering holistic network perimeter threat management via a single, scalable solution.
---
What Telco Security Services Bring to You
Around-the-clock macro-level (IP flow) analysis, addressing all network security threats.
Notification of possible DDoS attacks, with recommended mitigation and countermeasures, within 30 minutes by our SingNet Trustwave Security Operation Centers.
Global threat intelligence courtesy of Trustwave SpiderLabs, the elite team of investigators and ethical hackers dedicated to fighting cybercrime.
Web and email anti-virus protection, with signatures constantly updated against evolving global threats to guard your network.
Monthly reports that analyze the security status of your network and detail threat attempts made against it.
Real-time incident reports and traffic profiles accessed via a secure login.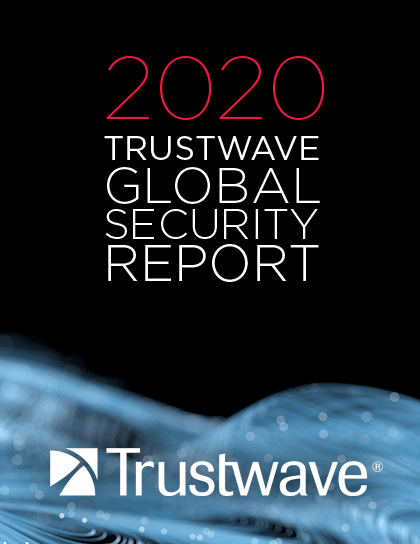 Research Report
2020 Trustwave Global Security Report
The 2020 Trustwave Global Security Report is a window into the latest developments in the world of cybercrime. Download your complimentary copy here.
Straightforward. Unified. Reliable.
---
Simplified Security Management

Configure, update and maintain with easy-to-install hardware and easy-to-make network changes.

Asset Protection

Stay in control of your network via monthly tracking and reporting.

Broadband Protection Services

Access top-notch defense against threats, including viruses, spam, Trojans, spyware and phishing.

DDoS Resiliency

Detect, analyze and mitigate developing distributed denial-of-service attacks.

Real-Time Visibility

Learn how and what attackers are hitting on your network and by whom.

24/7 Global Monitoring

Ensure an immediate response by a global team of experts should an incident occur.
Deployment Options
---
Network Cloud
Experience our powerful features via cloud or network-based model with pre-configured policies and settings for easy, rapid deployment.