Security Testing
Managed Security Testing
A single testing platform that assesses your entire infrastructure for vulnerabilities, combining traditional scanning with deep-dive penetration testing.
Test, Don't Guess
The prevalence of new vulnerabilities is smashing records, meaning organizations have never been more exposed to exploitable weaknesses. Trustwave Managed Security Testing is a specialized service to help ensure the robust and accurate vulnerability assessment of your databases, networks and applications.
---
What Managed Security Testing Brings to You
Scanning and testing across databases, networks and applications through a single solution and unified portal.
A risk-based approach that empowers effective decision-making and lets you make the most impact with existing resources.
Simplified security management with a consolidated portal that lets you access, manage and report on scans and tests conducted across assets in your entire organization.
Historical records and powerful reporting features, including reports on risks, remediation status, compromised data and status across projects or for individual tests.
A flex-spend model that lets you more efficiently allocate budget and consume funds as needed.
Augmented resources and scalability that support your business needs.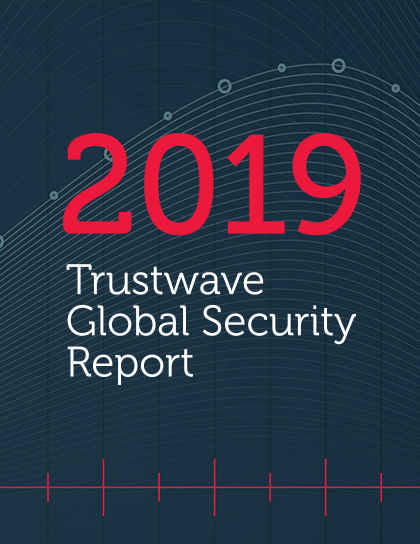 Research Report
2019 Trustwave Global Security Report
Cybercriminals and nation state actors are constantly refining their attack techniques, probing for weaknesses to exploit and adding to their arsenals for the sole purpose of cracking your environment to steal data and cause serious disruptions. The 2019 Trustwave Global Security Report is a comprehensive data-driven guide on the shifting threat landscape for keeping organizations informed and one step ahead of today's digital marauders.
Gauge Real-World Effectiveness of Your Security Posture.
---
No-Hassle, Scalable Testing

Take a programmatic and holistic approach to vulnerability management through a single, consolidated view of risk spanning databases, network infrastructure and applications.

Headache-Free Finances

Select what you want tested, and your account balance is debited according to predefined pricing. This allows you to avoid balloon payments and multiple contract negotiations.

Mind the Gaps

Schedule quarterly maintenance scans or tests to catch issues that may have materialized from network architecture changes or updates to an application's code base.

Unmatched Expertise

Delivered by the elite and experienced Trustwave SpiderLabs team, our manual process transcends the generic responses, false positive findings and other limitations of automated application assessment tools.

One View, on Demand

Program tests, see your account balance and purchase history, and schedule and manage penetration tests with at-a-glance views of all your projects and findings.

Powerful Reporting Functionality

Meet internal reporting, audit, compliance and other needs, including online reporting and metrics of vulnerability data.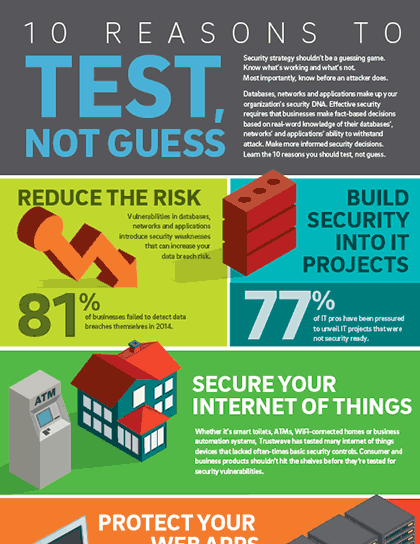 Infographic
10 Reasons to Test, Not Guess
This nifty infographic offers 10 reasons why organizations should be driven to security test their entire infrastructure – from databases to networks to applications.