Security Testing
Security Testing Services
Simplify security testing with a consolidated portal that gives you a holistic view of your assets and allows you to arrange self-service or managed security tests, access historical data and gain comprehensive insights on your risk exposure.
Connect the Dots
Maintaining an effective security program includes a combination of prevention, protection and proof. Regular, proactive security testing is a best practice, but can be a monumental challenge for resource-deprived businesses. Trustwave makes it easy to get the insights you need to improve your security posture.
---
What Trustwave Security Testing Services Brings to You
Schedule and execute network and application scanning and access a full suite of penetration tests via the Trustwave Fusion platform
Unlimited discovery scans to map out and organize your entire asset catalog
Trustwave SpiderLabs expertise to augment your internal team and resources
Enterprise-wide risk analysis and trending
Ultimate control over your testing schedule
Freedom to spend more time on the findings and less time on the mechanics of security testing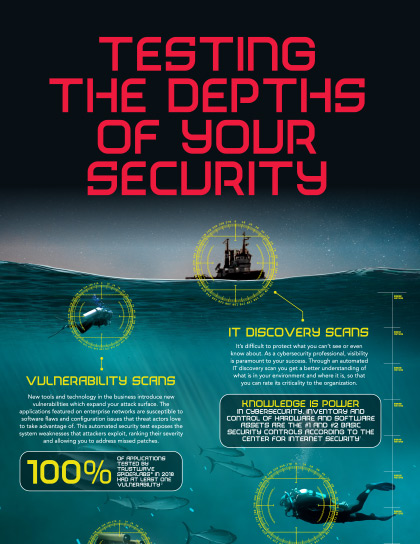 Infographic
Testing the Depths of Your Security
Proactive security testing can help you understand where your risks and vulnerabilities reside, enabling you to better prevent, detect and respond to security incidents and continuously improve your overall security posture. Read our latest Trustwave SpiderLabs infographic for insights on how to follow the best practices in security testing.
Get a Comprehensive Understanding of Your Risk Exposure.
---
Identify and Manage Your Assets

Run unlimited discovery scans to identify and map out organizational assets. Then, use our centralized asset manager to organize and group resources based upon location, function and/or importance.

Access a Wide Range of Scanning and Testing Services

Arrange all manner of security testing, including network and application scans, standard and custom penetration tests, and retests.

Follow Best Testing Practices

Conveniently perform regular scans on existing assets with the frequency determined by your security program and easily implement ad hoc testing for infrastructure changes and/or retesting remediated issues.

Enable a Data-Driven Approach

Track trends and report on enterprise security program effectiveness across your enterprise network infrastructure, applications and services, through an intuitive interface. Get a unified view of security risk exposure over time.

Access Elite Expertise

Whether you need to test your system's defenses in a simulated cyberattack or simply need skilled resources to validate findings, Trustwave's elite SpiderLabs team can augment your internal team quickly and easily.

Maintain Ultimate Control

Monitor your security posture, schedule tests and view findings. Avoid the hassle of multiple contract negotiations and enroll your testing targets directly into the portal.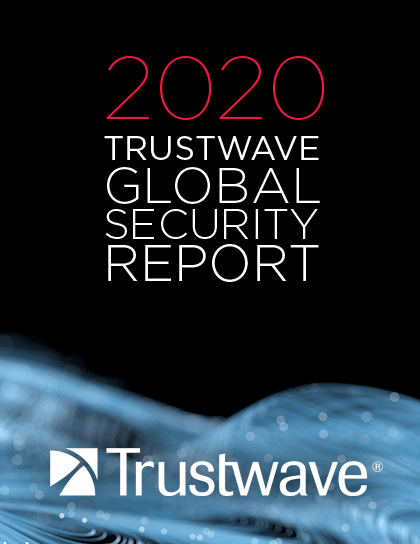 Research Report
2020 Trustwave Global Security Report
The 2020 Trustwave Global Security Report is a window into the latest developments in the world of cybercrime. Download your complimentary copy here.