Technology
Secure Web Gateway
Delivers real-time protection against malware and provides strong policy enforcement, with the added option of having the technology handled by our experts and augmented by our intelligence without you ever losing control.
Advanced Threat Defense and Protection
Your employees rely on the web and email to do their jobs, but cybercriminals are lurking in the background 24/7. A Secure Web Gateway responds by keeping your staff's endpoints free of internet-borne malware infections, while enforcing your company's policies.
---
What a Secure Web Gateway Brings to You
A single solution for security, policy control and reporting.
Designed for organizations of all sizes and skill levels.
Built-in intelligence from the elite Trustwave SpiderLabs security team.
Integration with other Trustwave security technologies.
Lower total cost of ownership with cloud or on-premises deployment options.
Multiple behavior analysis engines including malware entrapper.
Available as a managed security service with a Zero Malware Guarantee.
Whole system emulation to capture and report on files related to blocked malware.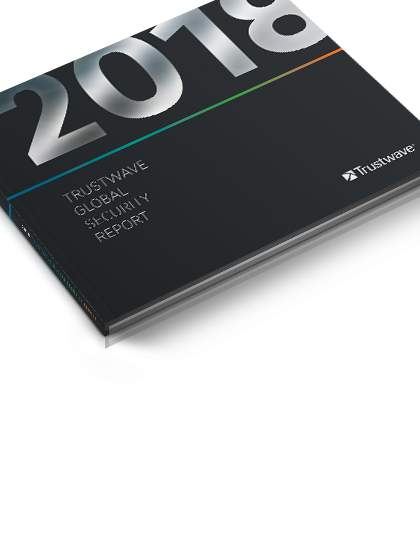 Research Report
2018 Trustwave Global Security Report
Brimming with latest threat, vulnerability and breach data, the 2018 Trustwave Global Security Report is required reading for security professionals. The 108-page PDF will help support your security efforts for months to come by taking you inside the mind of cybercriminals to uncover the methods, tools and preferences behind their digital escapades.
Secure. Manageable. Flexible.
---
Advanced Malware Protection

Dynamically assesses the entirety of a web page in real time and either blocks access or strips out any malware, delivering a clean page to your users.

Great Control

Offers your administrators the ability to set polices and assign them to users, groups or specific IPs.

Data Loss Prevention

Scans inbound and outbound traffic to identify malware, from basic to advanced, and prevents your users from positing sensitive information to cloud drives, social media sites or email.

Reporting and Forensics

Includes investigation capabilities that bring complete visibility into your web traffic.

Control the Sites and Services You Want

Manage popular websites like Facebook, Twitter, LinkedIn, Dropbox, Google Drive, Amazon Drive, Box, Apple iCloud Drive and more.

Industry and Regulatory Compliance

Demonstrate proof you are adhering to various requirements through an easy-to-use interface for audit logging, archiving and reporting.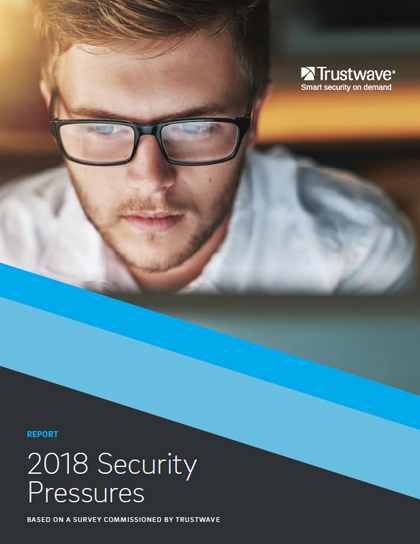 Research Report
2018 Security Pressures Report
Based on a survey of 1,600 information security decision-makers and influencers in six countries, the 2018 Security Pressures Report from Trustwave delves into the often-maddening world of keeping businesses safeguarded against cyber threats, attacks and compromises. The 44-page report, now in its fifth year, measures more than a dozen pressure sources – from biggest threats and responsibilities to data breach repercussions to staffing levels – and breaks the findings out by respondents from the United States, Canada, United Kingdom, Australia, Singapore and Japan.
Deployment Options
---
Cloud
Reap the rewards of continuity, scalability and reduced costs with a cloud deployment that can extend across your enterprise to remote offices and roaming users.
Appliance
Retain control of the data in your environment with an on-premises solution that comes equipped with multi-layered anti-malware and behavior-based security engines to drive performance and scale.
Managed
Our experts take the work out of your hands, designing and updating security and control policies based on your needs and direction. Whether you choose the cloud or on-premises model, you can also opt to have Trustwave manage it for you.
Malware Analysis Sandbox (Optional Service)
Trustwave also offers an optional full-emulation Malware Analysis Sandbox which provides a safe environment to run, observe, and rate malicious files.