Resources
Resource Library
Browse our IT and security resources to find information on topics around managed security, security news, and more.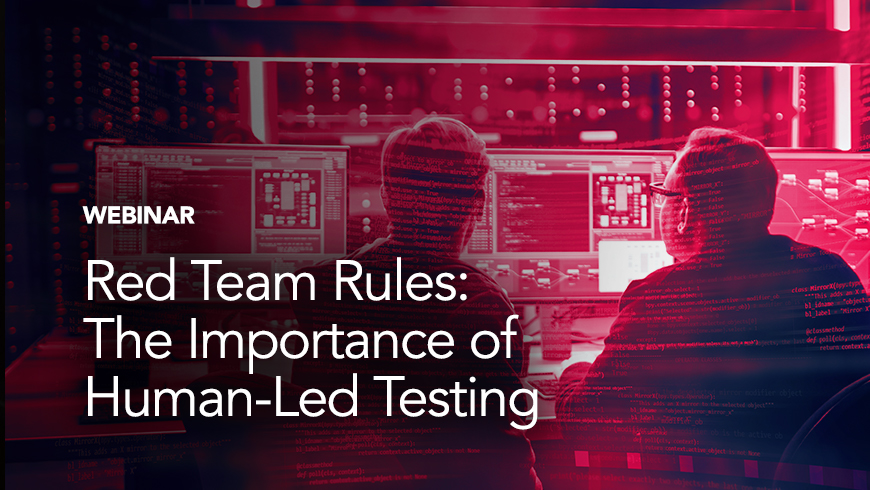 Webinar
Red Team Rules: The Importance of Human-Led Testing
With a 67% increase in security breaches over the last five years, and an average cost of a data breach clocking in at $3.86 million, you can never be too careful in your approach to security. – Per Accenture
A strong security posture is a careful blend of the right people, processes, and technology aligning to ensure you remain one step ahead of the ever-evolving threat landscape, increasing attack surfaces and potential vulnerabilities resulting from digitization initiatives.
From remote employees connecting to an unsecured Wi-Fi network or unintentional violations of security policies to unpatched software or a previously undetected malware file, seemingly innocuous risks can maneuver their way around your existing tools – no matter how robust.
Amplifying your current security tech stack with human-led testing and simulated attacks provides heightened visibility into your environment, identifying these gaps before a bad actor can exploit them.
In this session, we'll be discussing:
Using red teaming engagements to confirm security efficacy
Employing blue and purple team exercises to amplify existing security protocols
How human-led testing differs from penetration testing and automated tools