Hospitals and other health care providers continue to face an uphill climb toward sound protection against insider and external threats, especially as the sector invests in new technologies that widen its attack surface.
The Doctor Is in
Health care organizations, like hospitals and urgent-care facilities, must grapple with increasing demand for medical records on the black market and a growing attack surface brought on by an influx of devices. The good news is that you can take steps to improve your security posture and expected outcomes.
---
What the Health Care Industry Needs to Do
Become more proactive, and less reactive, about how you implement security.
Protect equipment like mobile and Internet of Things devices, thereby strengthening your supply chain.
Shift to a data-centric model by reducing risk at the endpoints.
Increase user awareness around threats like phishing and ransomware.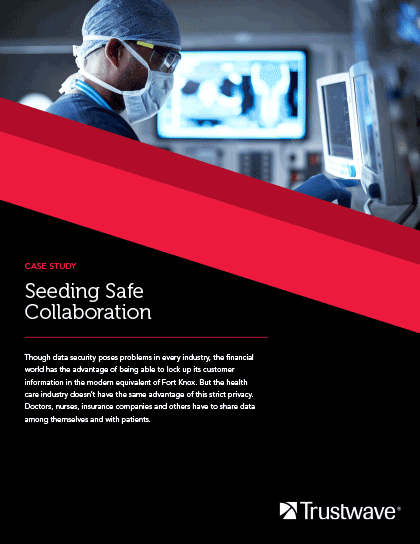 Case Study
Seeding Safe Collaboration
Learn how a health care system controls malware and spam.
Minimize the Risks.
---
Embrace Mobility

Detect and respond to vulnerabilities and threats originating from mobile and Internet of Things devices, which allow for more seamless administration of patient care — but introduce major risk.

Protect Sensitive Data

Discover and classify data that needs protection, and ensure it doesn't exit into the wrong hands, whether by accident, through trusted insiders with malicious intentions or via external intruders.

Automate and Achieve Simplicity

Turn to the easy-to-use Trustwave Fusion platform to obtain a single snapshot into your technologies and services, so you can more effectively manage your security program.

Control Risks and Meet Compliance Demands

Assess and respond to the risks brought on by data, cloud, mobility and business partners, which will, in turn, allow you to address compliance requirements, including HIPAA and HITECH.