Resources
Resource Library
Browse our IT and security resources to find information on topics around managed security, security news, and more.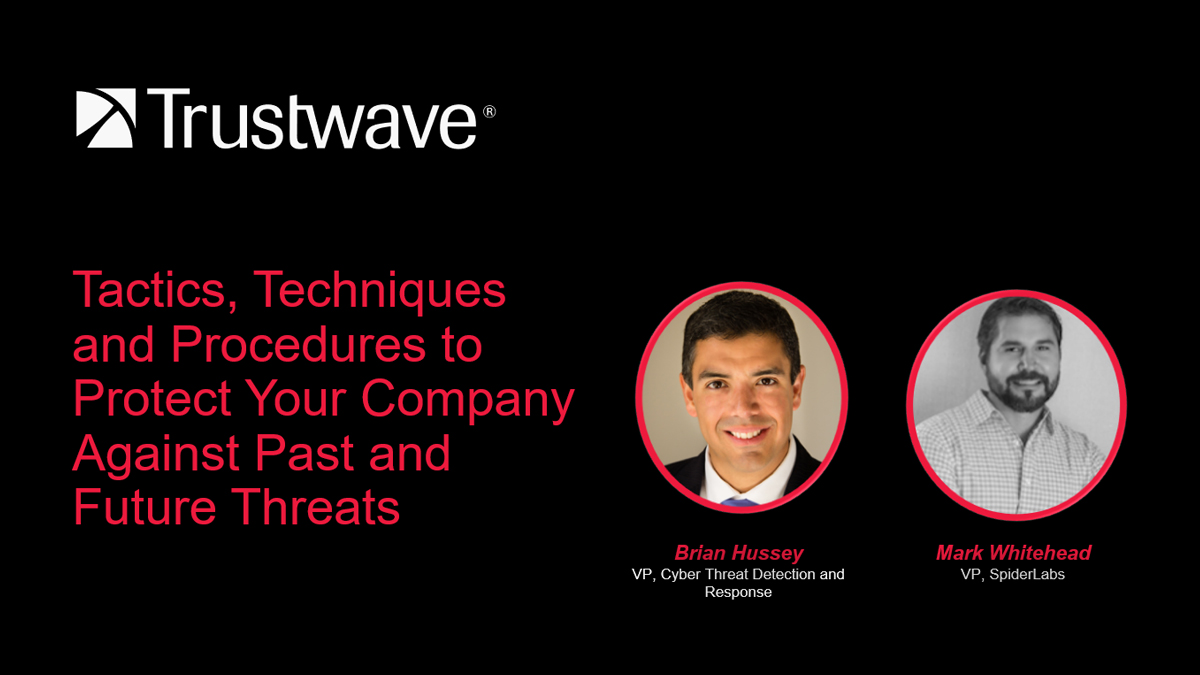 Webinar
Tactics, Techniques and Procedures to Protect Your Company Against Past and Future Threats
The threat landscape continues to evolve with new breaches leveraging both old and new Tactics, Techniques and Procedures (TTP)s.

Hear from Brian Hussey, Vice President of Cyber Threat Detection and Response and Mark Whitehead, Vice President SpiderLabs to learn about the threats the Trustwave SpiderLabs elite security team identified during red team and threat hunt engagements and how to prevent against the growing threat landscape. Hussey and Whitehead will also discuss recommendations and best practices for a cybersecurity posture that can withstand the increased focus on cybersecurity when it comes to regulation and compliance.

If your organization is looking to better understand the cybersecurity maturity model certification (CMMC), data privacy regulations like CCPA and how to move to an adaptive security posture, don't miss this session.