By Topic
Scanning and Testing for Vulnerabilities
Understand security posture and adopt risk-based approach
Dig Up the Dirt
Data explosion, rapid growth in IT infrastructure, cloud computing and the Internet of Things are creating larger attack surfaces for cybercriminals and greater complexity for organizations. Trustwave can scan and test your databases, networks and applications to expose vulnerabilities and help you understand what could happen if attackers were to exploit these weaknesses.
---
What Scanning and Testing Solutions Bring to You
Effective risk management approach to security

Gain insight into vulnerabilities and assess risk levels across critical assets with a holistic approach to support effective resource allocation decisions to make the most impact.

Complete visibility of your technology environment

Identify network-connected assets across your entire infrastructure, learn how those assets are vulnerable to attack and understand the steps to remediation.

Defend against advanced threats

Leverage Trustwave SpiderLabs elite testers to conduct penetration tests, Red Teaming and Purple teaming exercises and systematically test for weaknesses in your defenses.

Secure applications through their entire lifecycle

Assess applications prior to deployment or test them in production and protect these front doors to your sensitive data.

Deter database attacks

Uncover database configuration errors, access control issues, missing patches, and other weaknesses that could lead to data leakage and misuse, and other serious repercussions.

Meet regulatory, audit and reporting requirements

Efficiently meet and maintain audit and compliance requirements while gaining the ability to deliver comprehensive, accurate and timely reports to stakeholders.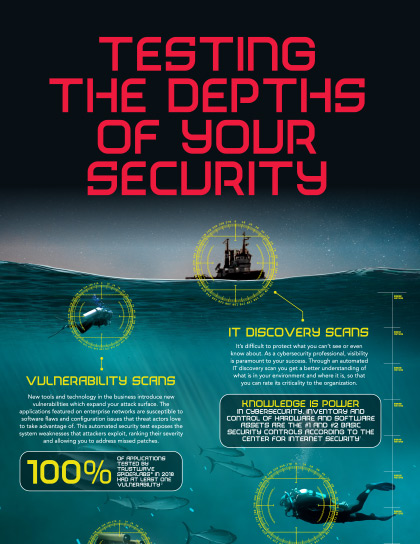 Infographic
Testing the Depths of Your Security
Proactive security testing can help you understand where your risks and vulnerabilities reside, enabling you to better prevent, detect and respond to security incidents and continuously improve your overall security posture. Read our latest Trustwave SpiderLabs infographic for insights on how to follow the best practices in security testing.
Holistic Visibility and Protection.
---
Database Security

Trustwave database security solutions help you gain visibility into and protect the lifeblood of your business – your data – regardless of where it is created, stored or processed.

Network Security

Our portfolio of network security solutions and flexible managed security services helps you protect your business from advanced threats while optimizing network performance and increasing operational efficiencies.

Application Security

Our application security portfolio helps you improve security, reduce vulnerabilities and ensure ongoing performance of your critical applications so your business can stay running in the face of persistent attacks.

Penetration Testing

Trustwave's penetration testing services are delivered by SpiderLabs® — an advanced security team focused on forensics, ethical hacking and application security testing. Lessons learned from the thousands of manual assessments and millions of scans per year are continuously put into practice to offer the greatest value for your security spend.
Scanning & Testing Solutions
---
Database and big data scanner that finds issues that could compromise information
Scalable database security platform used to secure databases and big data stores.
Conduct network, application and penetration tests with a single solution.
Trustwave SpiderLabs Testing Services helps test your business resilience to cyber attacks.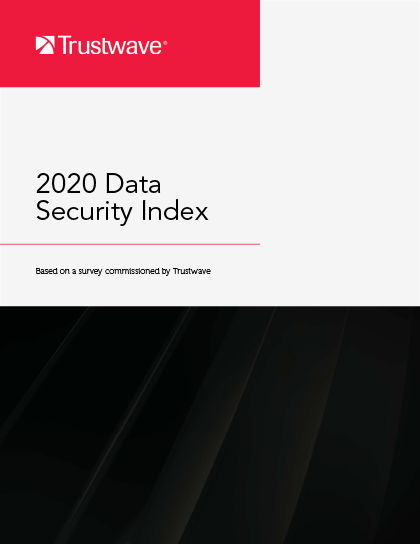 Research Report
2020 Trustwave Data Security Index
The 2020 Trustwave Data Security Index report depicts how technology trends, compromise risks and regulations are shaping how organizations' data is stored and protected.
A CREST Certified Organization
---
Trustwave SpiderLabs is proud to be a global CREST certified organization for both Penetration Testing and Simulated Target Attack & Response (STAR) Penetration Testing. Being a global organization with global reach we're able to constantly give our global customers the very best service to ensure that their demands are met and that they are able to increase their cyber maturity through cutting edge Penetration Testing and modern attack based simulations.
Our global CREST membership proves to clients that we are invested in training and ensuring that our staff are keeping up-to-date with the very latest tools, tactics and procedures.