Resources
Resource Library
Browse our IT and security resources to find information on topics around managed security, security news, and more.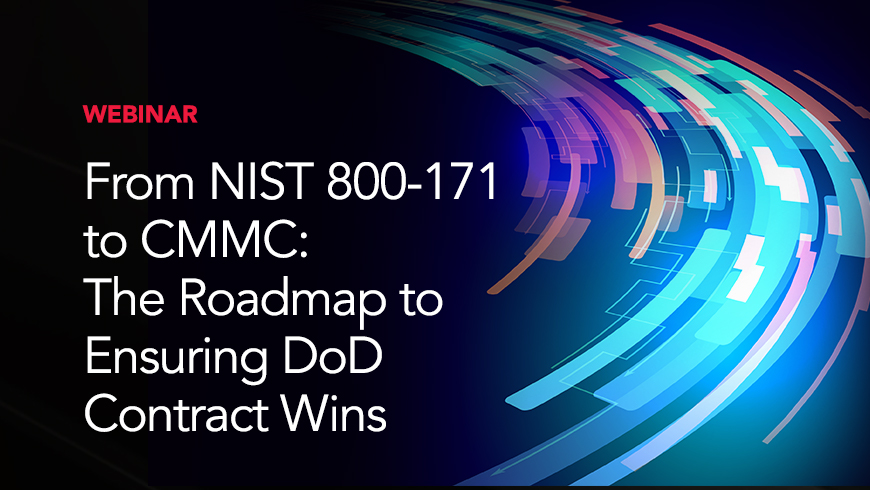 Webinar
From NIST 800-171 to CMMC: The Roadmap to Ensuring DoD Contract Wins
As of November 30th, all members of the DIB subject to implementation of the NIST SP 800-171 standard must have a current (completed within the past 3 years) DoD Assessment on record in the DoD's Supplier Performance Risk System (SPRS) to be eligible for an award, subcontract, or contract extension or modification.
What does that mean for your business? How do you get started?
Our NIST 800-171 and CMMC experts will be on hand to walk you through all the details of this regulation and provide actionable insight, including:
What the Interim Rule says and how it relates to the existing DFARS clause
DoD Assessment Methodology from the government and industry perspective
CMMC Compliance roles and responsibilities
Next steps for the DIB: Assessing, Evaluating, and Planning